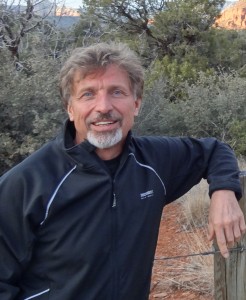 Dr. Jerrold L. Kachur is a Professor in the Department of Educational Policy Studies at the University of Alberta, Edmonton, Canada. He specializes in comparative political theology and social theory of education and its intersection with the global political economy.
His key interests include 1) globalization, Empire, and the politics of knowledge; 2) Liberalism and socioeconomic inequality; 3) intellectual property rights, and the commercialization of higher education; 4) religion, violence and public pedagogy; and 5) the history and philosophy of critical social science. He has co-edited with Trevor Harrison Contested Classrooms: Education, Globalization and Democracy in Alberta (1999) and with Carlos Torres et al. Educational Reform and the Role of Teachers' Unions: A Comparison of the United States, Canada, Japan, Korea, Mexico and Argentina (2000).
Some recent publications available online: "The Liberal Virus in Critical Pedagogy: Beyond 'Anti-This-and-That' Postmodernism and Three Problems in the Idea of Communism" in Journal for Critical Education Policy Studies (ICCE), 2012V10/N1, 23 pages; "Trashing Truth in Eight Easy Steps: The Decline of Intellectual Commitment and the Importance of Militant Atheism" in The Intellectual: A Phenomenon in Multidimensional Perspectives
, (eds. N. Basov et al., Oxford: Inter-Disciplinary Press), 2010, pp. 3-14; "America's Education Empire: The End of Neoliberal Globalization and the Rise of Regional Constellations of 'Enlightened Progress'." International Journal of Education Policies, 2010, V4/N1, pp. 5-37; and "The Decline of the Myopic American Imperial Project, the "Great Experiment" for Education and a Conversation Beyond the Boundaries. Globalisation, Societies and Education, V6/N4, November 2008, pp. 367-408.